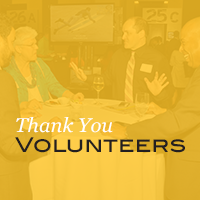 Newcomers arrive in Cleveland every day for many reasons and from many places. These new Clevelanders may or not speak English.  They may be searching for work, or may be looking to learn and discover all the opportunities here in Northeast Ohio. 
Some new arrivals need help in navigating the social and everyday logistics of living in their new home.  Global Cleveland is here to fill that need by matching newcomers to volunteer mentors who will help guide their way and help them feel welcome in their new home.  
To say thank you to the Global Cleveland volunteers who are contributing their time and service to the community, we are hosting a Volunteer Appreciation event at Market Garden Brewery on W. 25th Street in Ohio City. The event will feature complimentary food, networking with other volunteers, and a chance to win a pair of tickets to see LeBron James with the Cleveland Cavaliers. 
GLOBAL CLEVELAND VOLUNTEER APPRECIATION PARTY (Rescheduled)
Thursday November 6th, 5:30-8pm 
Market Garden Brewery
Past, present, and future volunteers, please register to attend at:
https://www.eventbrite.com/e/global-cleveland-volunteer-appreciation-event-tickets-13317668505