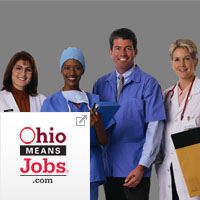 OhioMeansJobs most recent job report listed 69,962 openings in Northeast Ohio through online help wanted postings. This number is  consistent with recent monthly reports and among the highest number of postings the region has seen over the past four years. The report continues the trend for 2014 with monthly listings ranging between sixty-five and seventy thousand. 
The top three occupational focuses in demand across Northeast Ohio are sales related (14% of job postings), administrative (12% of postings) and transportation/material handling (10% of postings). 
Job seekers considering training programs for new employment should consider that over 5,000 positions in the region require a commercial driver's license, 3,500 require an RN certification, and 1,500 jobs posted require skills in SQL-Structured Query Language or Javascript. 
Many Cleveland employers have a steady need for new talent.  The list includes the Cleveland Clinic, PNC Financial Services, Giant Eagle, and University Hospitals. 
To browse job listings and search for specific job opportunities visit ohiomeansjobs.com