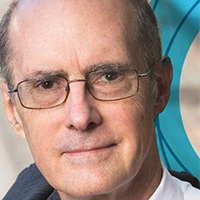 As the Cleveland Council on World Affairs (CCWA) approaches its centennial anniversary, it is finding new ways to connect Clevelanders to important international issues.  For example, on October 8th, it hosted two experts on "The Islamic State in Iraq and Syria" at the Happy Dog bar in the Gordon Square Arts District. Dr. Hugh Roberts, Professor of North African and Middle Eastern History at Tufts University and Dr. Pete W. Moore, Associate Professor of Political Science at CWRU agreed that the problem in Iraq is a political, rather than religious, problem and originated from the region's destabilization during the Iraq War. 
This month the CCWA also awarded its 2nd annual Global Impact Award to Strobe Talbott, President of the Brookings Institution, former Deputy Secretary of State and native Clevelander.  The honor was created to celebrate "individuals and organization whose actions have had positive impact in helping to create greater understanding and cooperation among people or countries around the world." 
 In his remarks, Mr. Talbott expressed that as the CCWA is nearing its centennial, the state of world affairs is ominously similar to the events that transpired 100 years ago. Reflecting on the turmoil of the last century, the Brookings President stated this is not a time to despair or pine for "the good old days." Though optimistic about the future, he shared great concern for three global crises: ISIS, Russia's dealings with Ukraine, and climate change. He addressed how these issues affect the world and what should be done to keep them from escalating.
Global Cleveland will continue to share opportunities to be involved in the CCWA's efforts to engage diverse audiences on matters of global importance.